Climate Control
We offer a range of products to cater for both electric & wet heating systems.
Our automated climate control systems are incredibly efficient and sophisticated; they're perfect for people who live a busy life on the go. With automatic climate control you can control the temperature in individual rooms in your home according to the weather or requirements of people using them - and you can do this on the go, without having to be at home to change a dial on the wall.
Imagine you're at work, and the weather suddenly changes. You can switch on your heating to ensure you come home to a nice, warm home. You can set the perfect temperature to ensure you never have to come home to a too-cold or too-hot house again. And if you're unexpectedly out late, you can set the heating to come on later so that you're not wasting money heating an empty home.
You can use your automatic climate control to only switch on what you want, when you want it. If you've a full house you can heat every room, but if you're home alone you can switch off the heating in those rooms that are not being used. This can save energy and money; it's great for the environment as well as your bank balance.
As well as all this, you can program your climate control system to keep certain rooms at a set temperature, and it will then adjust your heating or air conditioning accordingly without you lifting a finger. This is the future of home climate control, and it is more affordable than you think.
0800 7720 616
Home Automation Climate Control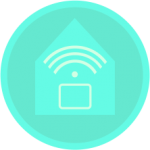 home climate control system | 
air conditioning | 
smart home climate control