Energy Monitoring
Using a wireless energy monitor SmartFT enable real time energy consumption data to be transferred to your tablet or Smart phone anywhere in the world.
With energy prices on the rise, many of us are more careful about our energy consumption these days. It can be tricky though to keep track of just how much energy we are using. Often we think we've hardly used any, but then the bill comes and we remember that actually, the washing machine has been on a lot lately, there was that time we left the bathroom light on all day, or that there's a fan heater in the bathroom.
A SmartFT energy monitor is easy to install and once connected to your wifi it can send data to your smartphone or tablet no matter where you are in the world. The energy monitor sends real time data so that you can keep track of just how much energy you are using at any given point in the day.
Once you have the energy monitoring data, you can clearly see how and when you are using the most energy, and look at how you can make savings.
Energy monitoring is not a new thing, but often these monitors are static devices that sit with your meter in a cupboard somewhere. With the data available on your smartphone at the touch of a button, you can access it quickly and easily, even if you're not at home.
This allows you the freedom and convenience to keep track of energy consumption in your home without having to access the meter each time you want to look. An energy monitoring device that connects to your wifi is the easiest and most convenient way to keep an eye on your energy consumption and to begin making savings.
SmartFT
0800 7720 616
Energy Monitoring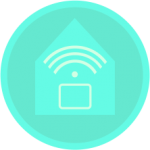 home energy monitoring systems | energy monitoring devices | electricity energy monitor | energy monitoring system residential