Home Automation Power Monitoring
With the installation of app compatible sockets throughout your home you can pick & choose what can be turned on & when.
Imagine a world where you could control when your children are able to watch TV, even if you weren't in the house to physically switch it off! That world is a reality! With the simple installation of compatible sockets throughout your home, you can not only switch power sockets on and off remotely, but also program them so that they can't be switched back on. If the house rule is no TV after 8pm, you can set the socket to switch off at 8pm and that is that.
Of course, home automation power monitoring is not just for making sure your children don't get square eyes. It's also brilliant for those mornings where you get half way to work and can't remember whether you switched the iron off. How often do we use hair straighteners and then worry that we may have left them switched on? Now we can simply use a remote smartphone app to ensure the socket is switched off.

This is great for ensuring household items are switched off, but can also work for switching them on remotely too. For example, on a cold evening you can switch on the electric blanket. If you've had the TV switched off all day, you can switch it on as you walk in the door without having to rummage around behind a TV unit and a mass of tangled cables. You could even turn the iron on to heat up while you're making breakfast, to save precious minutes in the mornings.

Home automation power monitoring is great for convenience but is also useful both for monitoring and limiting your power usage. With energy prices ever increasing, it's useful to be able to switch everything off with the swipe of a finger, and to monitor exactly what is being used and when in your home.
0800 7720 616
Home Automation Power Monitoring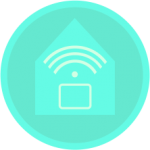 home power monitoring system | measure power consumption | power usage monitor